The introduction of the metro rail urban mass rapid transit system in 1984 marked Kolkata as India's pioneer in adopting this transportation mode. Presently, the Kolkata Metro network encompasses two functioning lines with an approximate length of 38 kilometres. The Kolkata Metro railway system has undergone significant enhancements in recent years by leveraging advanced technology and new infrastructure. Kolkata Metro is a transportation system that runs on broad-gauge and standard-gauge tracks, consisting of a combination of elevated, underground, and at-grade stations.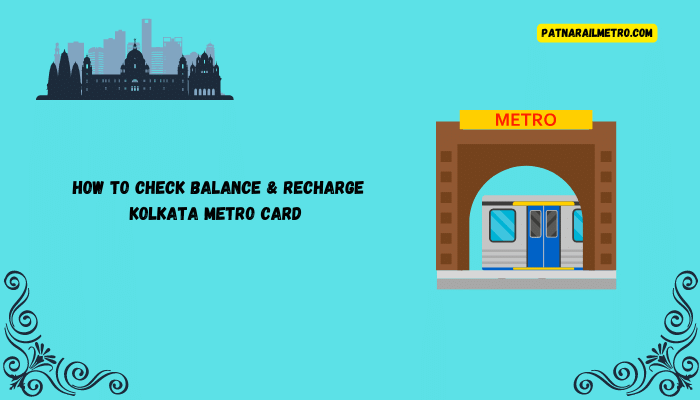 Despite being in operation for many years, the Kolkata Metro network has been expanded gradually, with the second line commencing operations in 2021 and four additional lines presently under construction.
The ownership and operation of Kolkata Metro are shared by the Metro Railway, Kolkata, and Kolkata Metro Rail Corporation (KMRC). It is noteworthy that the Metro Railway, Kolkata, has been recognized as the 17th zone of Indian Railways, making Kolkata Metro the only metro system in India controlled by the Indian Railways.
Kolkata Metro Card: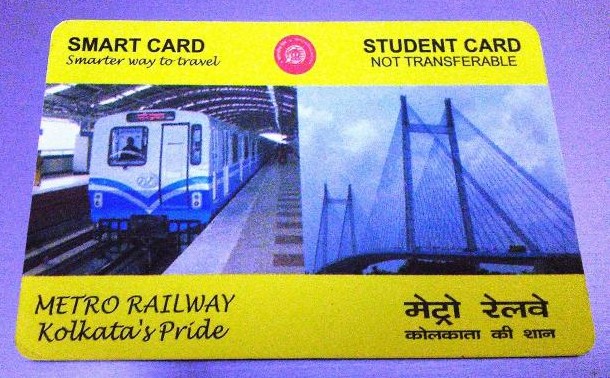 Are you a frequent commuter of the Kolkata Metro? Investing in a metro card is a wise move – it saves you time and money and allows you to avoid long queues. But how can you recharge and check your card's balance online? In this article, we will show you exactly how.
The process of Metro Card recharge used to be time-consuming, requiring a person to stand in a long queue for hours. Thankfully, times have changed. Nowadays, it is effortless to recharge a Metro Card online with no need to go through a complicated procedure.
Both the official website of the metro rail corporations and digital wallet platforms like Gpay, Paytm, and Phonepe make it extremely simple to recharge your Metro Card with only a few clicks. Additionally, one can even check the balance of the card on the websites, which is convenient for keeping track of when a recharge is due.
Overall, Metro Card recharge has come a long way in terms of accessibility, efficiency, and convenience, ensuring a smooth ride with the metro.
Kolkata Metro Card Price:
The Kolkata Metro Smart Card is available at all stations for the one-time cost of Rs 60. Recharge the card with a minimum of Rs 100 to enjoy a validity of one year.
For those who prefer the convenience of online recharging, here are the steps to follow:
How To Recharge Kolkata Metro Card Online?
Recharging your Kolkata Metro Card has never been easier. Head to the official online recharge portal of Kolkata Metro to get started.
First, you must enter your Metro card number and retype it for confirmation. 
Then, provide your email ID and input your mobile number.
After you enter the captcha, you can select the recharge amount from the dropdown options – Rs 100, Rs 200, Rs 300, Rs 500, and Rs 1,000.
Once all that is done, all that is left is to click the 'Make payment' button and select your preferred mode of payment (credit card, debit card, net banking or wallet)
to complete the transaction.
And just like that, you'll have a recharged Metro card ready to take you anywhere you want!
How To Recharge Kolkata Metro Card Using A Debit Or Credit Card?
You need to follow a few simple steps to recharge a Metro Card using a debit or credit card. 
First, choose the debit card option on the payment screen. This will lead you to two more options:
Visa | Mastercard (Powered by ICICI bank)
Visa | Mastercard (Powered by Paytm)
If you prefer a different bank account, don't worry, you can still select the first option (Visa | Mastercard (Powered by ICICI bank)). 
The next screen will allow you to choose a bank of your choice.
Once you have selected your preferred option, proceed to the next step.
You will be directed to your banking portal, where you need to enter your card details, such as the card number, expiry date, CVV, and name on the card.
After entering the details, click 'Pay' to complete the transaction.
How To Recharge Kolkata Metro Card Using Netbanking?
If you opt to make payment via Netbanking, the process is easy. 
You will be redirected to your bank's portal upon selecting your bank.
Once you are in, you must log in, and an OTP will be sent to your phone.
After you enter the OTP and click 'Pay', your transaction will be completed.
Netbanking is a secure, efficient, and time-saving payment option. So, the next time you need to pay, try Netbanking and enjoy the convenience!
If you want to pay with a digital wallet such as Paytm, Phonepe, or Gpay, you can click the 'Wallet' option during 'Step 4' of the payment process. 
Once you click on 'Paytm,' 'Phonepe,' or 'Google Pay,' you can continue to 'Pay'
After you have completed your transaction using any of the three digital wallets, you will be taken back to the Railway portal.
This will be to acknowledge that the payment process has been completed.
How To Claim Online Recharge At Kolkata Metro Station?
After completing your online recharge, there's one more step to add the desired top-up value to your metro card. 
Visit the nearest metro station to use the convenient Add Value Machine (AVM). 
All you need to do is touch your metro card to the AVM and select the 'Top Up' option.
You will then see a prompt on the screen that reads, 'Top Up is available'.
Tap on 'Valid', and you will be good to go. 
The recharge process is complete, and your card is ready to be used!
How To Check Kolkata Metro Card Balance Online?
At present, it is not possible to check the balance of a Kolkata Metro Card online. Passengers must visit a metro station and use the Add Value Machine (AVM) to check the balance. The process involves physically touching the card on the machine and displaying the current balance.
Unfortunately, there is no alternative method for checking the balance of a Kolkata Metro Card at this time. Therefore, passengers should plan accordingly and ensure sufficient balance on their cards before starting their journey.
Frequently Asked Questions:
Q: What is a Kolkata Metro Card, and how does it work?
A: A Kolkata Metro Card is a smart card used as a ticket to travel on the Kolkata Metro. The card is rechargeable and can be used multiple times. Commuters can recharge the card at any Metro station using cash, debit card, or credit card. To use the card, commuters have to tap it on the Automatic Fare Collection (AFC) gates while entering and exiting the Metro stations. The fare is automatically deducted from the card, and the remaining balance is displayed on the gate.
Q: What are the benefits of using a Kolkata Metro Card?
A: There are several benefits of using a Kolkata Metro Card. Firstly, it saves time as commuters do not have to stand in long queues to purchase tickets. Secondly, it offers a 5% discount on the fare, which is unavailable for single journey tokens. Thirdly, commuters can enjoy a hassle-free journey as they do not have to worry about carrying change or losing tokens. Commuters can also use the Metro Card on other modes of transport in Kolkata, such as buses and trams, making it a convenient option for regular commuters.
Conclusion:
The Kolkata Metro card recharge service has been a blessing for commuters in the city, as it has enabled them to avoid the hassle of purchasing tickets for individual trips. It also has helped to make public transport much more affordable and efficient.
The Kolkata Metro card recharge service provides easy access to the services by using online or offline platforms, making it an even more convenient and reliable means of commuting in the city. Overall, the Kolkata Metro card recharge system is a great way to keep your expenses down while still getting access to an easy and reliable form of public transport.