In the last six months, Rail Vikas Nigam stock has skyrocketed by 111.56%, rising from Rs 30.70 on August 23 to Rs 64.95 today. The company's market capitalization has also surged to Rs 13,552 crore on the Bombay Stock Exchange (BSE).
Rail Vikas Nigam Ltd (RVNL) shares have increased drastically in the last six months, escaping the prolonged consolidation period. Compared to August 23rd, RVNL has surged an impressive 111.56% and is now priced at Rs 64.95. Nevertheless, it has declined 23% from the 52-week high of Rs 84.15 recorded on November 29, 2022.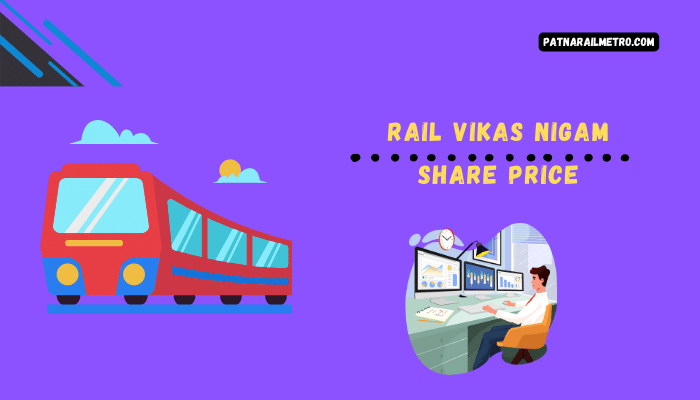 The BSE 30 has advanced by 1.35% during the same period, yet the parent index BSE 500, has gone down 3.47%. In the ongoing session, the stock reached an intraday maximum of Rs 66.35, representing a gain of 6.67%. The shares have declined after five successive days of falling. With 7 lakh company shares changing hands, the trading value is Rs 4.53 crore.
Its market cap is estimated to be Rs 13,552 crore. So far in the year, RVNL stock has slumped 5%, ascending by 104.57% annually. It attained a 52-week minimum of Rs 29 on February 24, 2022, slipping 14.84% over one month.
The technical analysis of Rail Vikas Nigam Limited (RVNL) is quite balanced, as the relative strength index is currently at 30.6. This suggests that RVNL's stock is neither in an overbought or oversold position. In addition, the one-year beta is 1, pointing to the stock exhibiting average volatility in the past year. Moreover, Rail Vikas Nigam's stock is higher than the 100 and 200-day moving averages yet lower than the 5, 20, and 50-day averages.
As for performance, in the quarter ended December 2021, Rail Vikas Nigam achieved net profits of Rs 382.42 crore, up from Rs 293.01 crore from the previous quarter ended December 2021. Meanwhile, the company's sales were roughly unchanged at Rs 5012.09 crore from Rs 5049.24 in the prior quarter.
Abhijeet of Tips2trade stated that Rail Vikas Nigam Limited's stock showed strong resistance around the Rs 75 level on the daily chart. Breaking through this price point could result in positive momentum, aiming towards a target of Rs 83 to 97.
On the other hand, Vaishali Parekh of Prabhudas Lilladher observed that the stock had dropped from a previous high of Rs 82, indicating a potential double-top formation on the daily chart. If this level is breached, further selling may bring it to Rs 54. The Relative Strength Index was also oversold, meaning some improvement may occur soon. However, a definitive move beyond Rs 67 is needed to bring more positive movement to reach the peak Rs 82 level again.
RVNL is a representative body for the Indian Railways Ministry, carrying out projects handed over to it. Its processes go from the initial thought processes, design and cost assessments, awarding and managing contracts, until its official launch. All these tasks are dealt with in a single process known as the "turnkey" system.
Frequently Asked Questions:
Is RVNL debt free?
RVNL, or Rail Vikas Nigam, had ₹63.6b of debt in September 2022, about the same as the previous year.
Is RVNL a good buy?
Rail Vikas Nigam Ltd (RVNL) can be a good option for investors interested in Railway stocks. This is because Budget 2023 has allocated Railways ₹2.4 lakh crore out of its ₹10 lakh crore capex.