Patna is the capital city of Bihar in India. It is one of the fastest-growing cities in the country. With a population of over 25 lakhs, the city faces major transportation challenges due to the heavy traffic congestion on its roads.
The Bihar government has proposed developing a metro rail system to avoid this issue and give better transportation options. The Patna Metro is expected to cover a distance of around 27 km and connect various parts of the city.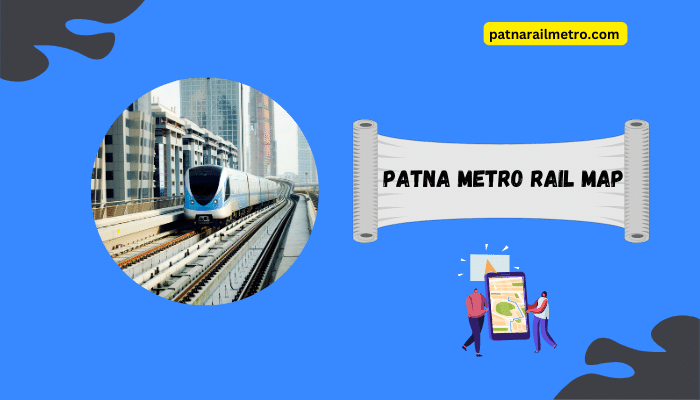 The proposed Patna Metro map consists of two corridors, the East-West and North-South corridors. The East-West corridor is expected to start from Danapur in the west and run up to Patna City in the east, covering a distance of 14.5 to 15 km. This corridor will have 12 stations, including Danapur, Saguna More, Khagaul, Bailey Road, Dak Bungalow Square, Gandhi Maidan, PMCH, Rajendra Nagar, Mahatma Gandhi Setu, Pahari, Transport Nagar, and Patna City.
The North-South corridor is expected to start from the proposed Inter-State Bus Terminal (ISBT) in Bairiya in the north and run up to Gandhi Maidan in the south, covering a distance of around 12.5 km. This corridor will have 11 stations, including ISBT, Zero Mile, Bhootnath Road, Hartali Mor, Rajapur Pul, Gandhi Maidan, Dak Bungalow Square, Patna University, Premchand Rangshala, Akashwani, and Malahi Pakri.
Frequently Asked Questions:
Q: What is the status of the Patna Metro Rail project?
A: The Patna Metro Rail project is in progress, with the first phase expected to be completed by 2024. The project consists of two corridors, with a total length of 31.39 km, and 24 stations. The first corridor will run from Danapur to Mithapur, while the second will run from Patna Junction to New ISBT. The project is being implemented by the Patna Metro Rail Corporation (PMRC) and is expected to boost the city's infrastructure and transportation network.
Q: When will the Patna Metro Rail Map be available for public viewing?
A: The Patna Metro Rail Map is expected to be released closer to the completion of the project. As of now, the project is still in the planning and construction phase, and the exact route and station locations may be subject to change. However, the PMRC has released a preliminary map of the project on its website, which provides a rough idea of the proposed route and station locations. The final map will be released closer to the project's launch, and it's expected to be user-friendly and easily accessible to the public.