The Ministry of Railways has taken a novel step to showcase India's cultural and religious diversity. By launching the Bharat Gaurav Tourist Trains, various tours have been organized that focus on specific themes to exhibit the cultural heritage of India. This initiative was announced in a government statement.
In tribute to Sikh devotees, Indian Railways is delighted to launch the Guru Kirpa Yatra in April, otherwise known as the Baisakhi month, in the northern region of India. After intense negotiations with stakeholders, this unique journey has been arranged to take visitors to various prominent Sikh pilgrimage sites nationwide. The Bharat Gaurav Tourist Train has been particularly developed to provide pilgrims with a wonderful and once-in-a-lifetime experience.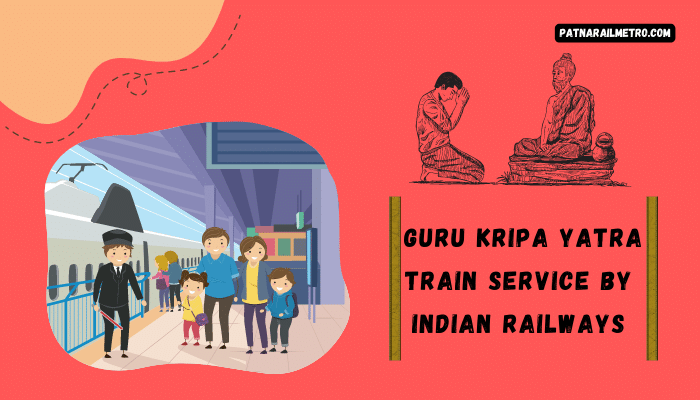 Indian Railways has arranged an 11 Day / 10 Night journey, starting in Lucknow on the 5th of April, 2023, and ending on the 15th of April, 2023. Throughout the pilgrimage, travelers can visit some of the most important Sikh pilgrimage sites, including the Five Holy Takhts.
IRCTC is providing a unique tour package to 678 passengers that feature comfortable rail transportation in nine sleeper class coaches, one AC-3 Tier, and one AC- 2Tier coach. This package is offered in three categories – Standard, Superior, and Comfort – including meals on-board and off-board, quality hotel stays, complete road transfers, sightseeing, tour escorts, travel insurance, onboard security, and housekeeping.
Those interested will even have the option to take part in Langars at important Gurudwaras and throughout their journey. Locations included on tour will be Sri Kesgarh Sahib Gurudwara and Virasat-e-khalsa at Anandpur Sahib, Gurudwara Sri Patalpuri Sahib at Kiratpur Sahib, Gurudwara Sri Fatehgarh Sahib at Sirhind, Sri Akal Takht Sahib and Sri Harmandir Sahib at Amritsar, Sri Damdama Sahib at Bathinda, Takht Sachkhand Sri Hazur Sahib at Nanded, Gurudwara Sri Guru Nanak Jhira Sahib at Bidar and Gurudwara Sri Harmandarji Sahib at Patna.
Indian Railways is offering a remarkable deal on its tour package to honor the journey of Sikhism. Its highly competitive prices, starting from just Rs 19,999 per adult and Rs 18,882 for a child, will surely attract travelers and increase the occupancy of trains.
This comprehensive package covers all necessary amenities – train fare, accommodation in AC hotels, vegetarian meals, transfers and sightseeing on a bus, travel insurance, and the services of a guide. All of these will ensure an enjoyable and unforgettable religious and cultural experience!
Frequently Asked Questions:
What is the cost of the Bharat Gaurav train package?
The package for AC 2-tier is ₹1.06 lakh per person and includes services such as two fine dining restaurants, a mini library, shower cubicles in coaches, etc. This is the latest package under the theme-based 'Bharat Gaurav' trains announced by the Indian Railways Catering and Tourism Corporation (IRCTC).
When Ramayana Express will start?
The Security guards will guard each coach and have enhanced security features of CCTV cameras. The Railways, on Wednesday, March 15, announced that the train on the Ramayana circuit will start on April 7, 2023. The tour will be completed in 18 days and 17 nights.